Here is a learning guide to becoming an Amazon virtual assistant to earn money. Have you ever thought in your life about quitting the 9-5 corporate job that pays you a pittance? Do you often crave the freedom and mobility of remote online jobs as an Amazon virtual assistant to earn money? Are you an introvert who avoids human interaction and feels comfortable working in your bed? So, if the answer is yes, then it's time to make your dreams come true by becoming an Amazon virtual assistant to earn money. With this job, you can set your hours, bend the rules to fit your schedule, and earn a lot of money. Sounds interesting? Then, follow above all, this guide to becoming an Amazon virtual assistant can be the best way to make money.
List box
What is the Amazon Virtual Assistant?

Why do people hire Amazon Virtual Assistant services?

Key Responsibilities of an Amazon Virtual Assistant?

Tools Required by Amazon Virtual Assistant

How to become an Amazon virtual assistant to earn money?
Title: Guide to Becoming an Amazon Virtual Assistant to Earn Money
Words: 1,884
Writer: Javed Hayat working as a freelancer, Content writer, SEO Expert, and Web Developer at Shakardara.
Frequently Asked Questions above all for Amazon Virtual Assistant
What is the Amazon Virtual Assistant?
As the name suggests, an Amazon Virtual Assistant is someone who helps you run your Amazon business. The services provided by virtual assistants are quite wide and vary with each individual's expertise. It involves taking care of all the tasks that a business owner may assign you. Therefore, your tasks and responsibilities may include hunting products, customer service, and advertising for their stores.
Why do people hire Amazon Virtual Assistant services?
Most e-commerce businesses on Amazon are run by a single person who often suffers from productivity overload.
Task Management: They can hire you to do tasks they find difficult such as solving customer queries, answering emails, or following up on the sales tab.
Support: a business owner may need help with skills he lacks, for example, web development, Photoshop, and data analysis.
Cost-Effective: Hiring someone on an hourly/project basis costs a fraction of hiring a full-time employee. So, making it a brilliant choice for small business owners. It also reduces overhead costs like renting office space, paying bills, etc.
Minimal employee liability: Since a virtual assistant works as an independent contractor, employers pay their fixed rate thus reducing the cost of taxes and employee benefits.
Convenience: With virtual assistants, business owners can focus on important tasks that drive their growth. An effective virtual assistant can reduce an entrepreneur's workload.
Guide to Becoming an Amazon Virtual Assistant to Earn Money
Key Responsibilities of an Amazon VA?
Therefore, if you're planning to sell your services to Amazon entrepreneurs. So, here are a bunch of the most desirable skills for a virtual assistant job.
Amazon Product Hunting
Probably one of the most sought-after and basic services, as it requires extensive research and market analysis. Solo entrepreneurs who have full plates consider this task a waste of their time and prefer to outsource it. Because the success of an e-commerce business largely depends on quality, profit margins, and trending products.
Your job is to find a winning product that doesn't break the bank while generating more sales. Here are a few features that make up a winning product, but these may vary according to the seller's criteria:
Despite the high demand, there should be less competition for the product.

At least 25% to 30% profit margin

The product must generate at least 10 sales a day.

The top 3 relevant keywords have at least 5000 monthly search volumes but may vary with Amazon Marketplace.

Preferably products that are not seasonal and can be sold throughout the year.

Easy to source and easy to ship products

The first page must have 2 products with less than 150 reviews

Repeat purchases shown by the product

Featured Products with Best Seller Ratings (BSR)
Note: Product hunting criteria are subject to Amazon programs (FBA, FBM, Wholesale, etc.) and always vary from seller to seller as they have their own set of attributes.
Sourcing and Logistics
You can get products on Amazon through various sources like drop shipping, wholesalers, and manufacturers. After deciding on the product, the next step is to identify potential suppliers and manufacturers. The most common portal for sourcing and delivering products to the Amazon Warehouse is Alibaba.com. When looking for a supplier, make sure they can be trusted by checking their profile status. For example, do they have trade assurance? What reviews are they? And do they have a gold supplier badge? etc. Here are some steps you can take to avoid fraud and scams.
Logistics include figuring out legal restrictions, writing and signing contracts, patent infringements, shipping and customs costs, and safety regulations. All this requires experience and extensive research, so don't rush it.
Listing
However, after months of hunting and sourcing the product, now is the time when the Amazon VA will list the product on Amazon. After that, customers can buy the product and start generating income. Your job here is to create an interesting, detailed, and optimized list to drive as much traffic as possible.
Here are a few things to keep in mind when creating listings for your seller.
A well-defined product description

5-7 eye-catching visuals (images, animations, and videos)

Using SEO-based keywords

Make your description easy to skim, i.e. highlight important information without reading the entire content.

Dimensions, and features of your product

Capturing the title of the list
Advertising on Amazon (PPC)
One of the most sought-after and high-paying skills for Amazon VAs because PPC (pay-per-click) advertising specialists are relatively rare. Amazon offers a PPC advertising model, where the advertiser is charged a small fee when a user clicks on an ad. CPC cost per click depends on keyword competition and search volume that you can find through tools like Jungle Scout and Helium-10.
Sponsored Products Ads, Sponsored Display Ads, and Sponsored Brands are the three types of ads offered by Amazon. To learn about many advertising models and running ads, you can enroll for Amazon Advertising Certification for free.
Rating on Amazon
SEO stands for Search Engine Optimization and sellers hire SEO experts to increase their product rankings on Amazon search results. As the ranking increases, so do the sales, which increases the revenue.
For this task, you need to learn effective keyword research and study Amazon's search algorithm.
Competitor Analysis
Competitive analysis is an important aspect of running any business, and Amazon is no different. This step is a primary part of the process and comes before product listing. For this task, you will be asked to compare products offered by competitors. This includes comparing prices, auditing your competitors' product listings, reviewing their branding, checking their reviews, and studying their targeted keywords. All these insights allow you to create a product listing that stands out among the competition.
Customer Service
Customer services include answering and resolving questions raised by customers before, during, and after purchasing your product. Answering their questions via email, and phone calls to keep them satisfied will be required.
Inventory Management
It tracks stores and ships products to meet customer demand quickly and efficiently. Inventory management is a very important part of this process, as excess or shortage of products can affect storage cost and customer satisfaction, respectively.
There are two ways to manage inventory effectively; The traditional method is to keep a tab of shipping and storage using Excel sheets, or a more automated method is to use third-party inventory management software supported by Amazon.
Note: In addition to the above critical skills, there are other skills under the Amazon Services umbrella that an Amazon VA can explore.
Tools Required by Amazon Virtual Assistant
The question is: How do you find all this information? Well, don't worry, here're are a few tools that can be positive to get these valuable insights while mining the best products.
Jungle Scout
Starting with Jungle Scout, the latest Amazon app tools that dive into the deepest and darkest dungeons of its mighty jungle to find winning products for you. In addition, its features like Niche Hunter, Product Tracker, Product Database, and Keyword Scout help you manage product hunt, inventory, listing, and sales efficiently and easily.
Helium 10
The H-10 works exactly like the Jungle Scout and offers almost the same features. Apart from just creating and suggesting profitable product ideas, keyword research, and listing optimization, this web application helps you manage everything through a single dashboard.
Life – Launch
Featuring its innovative and data-driven approach, Launch is a game-changer in the FBA arena. You can fully optimize and automate an online business with it using Amazon keywords, Amazon advertising and PPC, and Amazon keyword tracking.
Note: In addition to these primary tools, there are many other tools Amazon Sellers and Amazon VAs can use depending on their work.
How to become an Amazon Virtual Assistant to earn money?
However, many online resources and institutions for the Arab world in Pakistan train people to do this. For example,
Extreme Commerce: They offer online training, boot camps, seminars, 1-1 training, and corporate training. They also run an incubator in 8 of Pakistan to provide young entrepreneurs with a dedicated environment for their businesses. Simply enroll in one of these programs to equip yourself with the skills and conquer the world of e-commerce.
Enablers: Enablers offers a complete course on virtual help with a cc of video lectures for new homepages looking to get into e-commerce. In their way, everyone across the country can learn, reduce and achieve life.
E-Comm Startup: The online learning portal offers 4 types of courses. Amazon Beginners Pack, Amazon Advanced Basics, Amazon Certified Virtual Assistant, and Amazon Seller Training.
All these courses and courses with unique benefits can make you very popular with freshers who don't have previous experience and education. Contact Amazon Virtual Assistant for their certified courses to get started. We hope this guide will help you and help you clean up.
However, if you have questions, let us know in the comments section!
Frequently Asked Questions
What is the Amazon Virtual Assistant's Average Monthly?
However, the salary range for police officers varies with the skills offered by the VA. So, on average, a newbie Amazon VA earns up to $100, mid-level to $1000-$3000, and experts who set up their agency have the potential to pull in over $5000 per month.
Does the virtual assistant budget take time?
Comment on your skills and intelligence VA weight averages 1-6 months.
How to start?
If you are confident and want to launch your ship in this field, follow this game plan:
Enroll in one or join boot camps.

Completing their knowledge

Interact with like-minded individuals and experts.

Make connections

Set up a profile on freelance platforms like Fiverr and Upwork.
About the author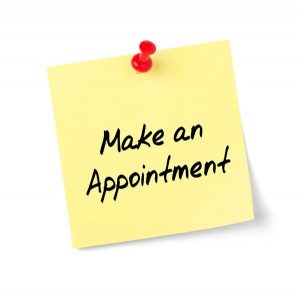 Javed Hayat is 5 Star Freelancer, Web Developer, Google SEO Expert, business promoter, digital marketing consultant, and Homeopathic Doctor @Shakardara. He has over 20 years of experience with SEO and digital marketing. In addition, an expert in e-commerce and has consulted with Fortune 800 companies in various industries for their web development. In addition, he blogs regularly about Google SEO and digital marketing, and his work has been cited by leading marketing websites. Connect with Javed Hayat on Facebook, Twitter, and LinkedIn. You can ask for a Free Consultation.